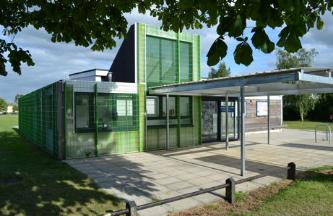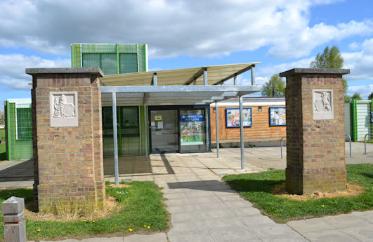 Welcome to the pages about Trumpington Pavilion, a community centre on King George V Playing Field, Paget Road, Trumpington. The Pavilion is administered by the Trumpington Residents' Association in partnership with Cambridge City Council and supported by Cambridge City Council Community Grants.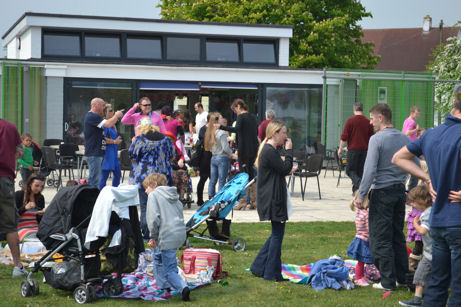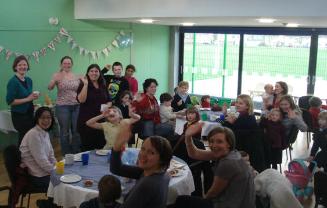 Pavilion Manager
tel.: 01223 847433 (mornings)
email: pavilion@trumpingtonresidentsassociation.org
Facebook: https://www.facebook.com/paviliontrumpington2009
We are at: Trumpington Pavilion, King George V Playing Field, Paget Road, Trumpington Cambridge CB2 9JF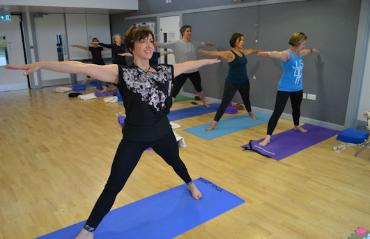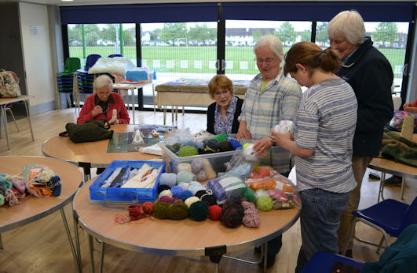 Group sessions have restarted, see the What's On pages.
youth groups and activities, community events, coffee mornings, tea clubs, cookery classes, parties, rehearsals, performances, football and other sports activities …
The Pavilion has:
• hall, kitchen, toilets, youth room, patio to the rear;
• changing room with two team rooms and an officials' room;
• office.
The Pavilion is well furnished, with a high-standard kitchen and changing rooms. The hall is light and airy, with doors opening out onto the patio and playing field. The Pavilion is in quiet surroundings, with a large patio adjacent to the playing field, nearby playground, pump track, tennis courts and other outdoor facilities.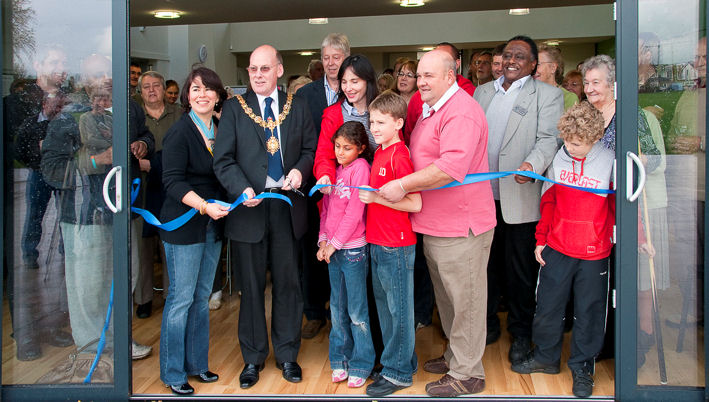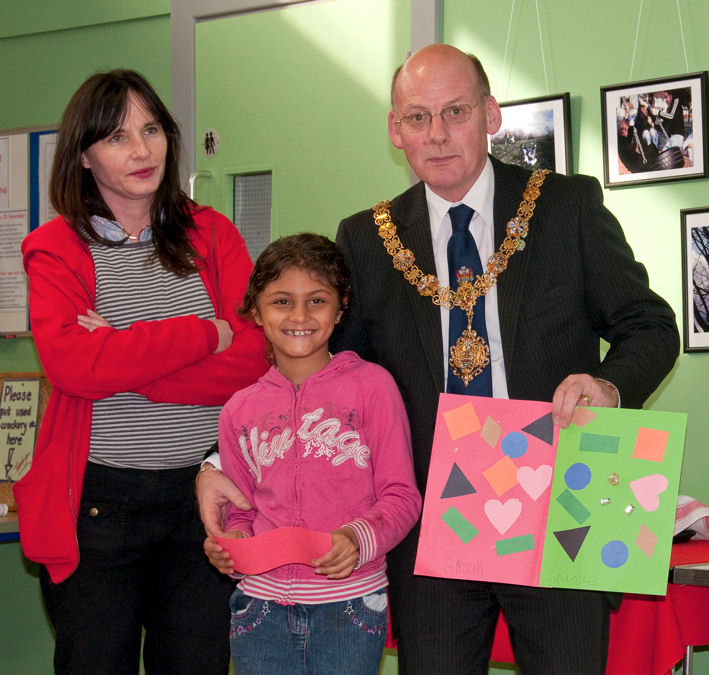 The Pavilion was rebuilt in 2009, see History for information.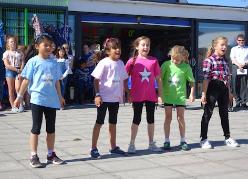 It was the 10th Anniversary of Trumpington Pavilion on 21 September 2019. See the 10th Anniversary page.