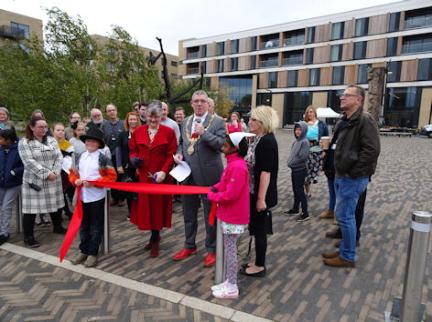 The Clay Farm area is to the east of Trumpington village, between Long Road and Shelford Road. See map (Parish Map in The Trumpet).
The Clay Farm and Showground development includes 2300 homes built since 2010 , with the overall development being carried out by Countryside Properties. Clay Farm also includes Hobson's Park, Trumpington Community College, Trumpington Park Primary School, Hobson Square local centre with shops and a community centre (Clay Farm Centre, with Library and Medical Centre).
The Trumpington Residents' Association has worked with the City Council and the developers since the site was allocated for housing in 2006.