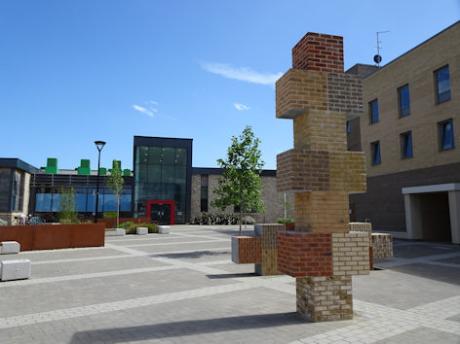 The Trumpington Meadows development consists of 1200 homes. The overall Trumpington Meadows site is being developed by Grosvenor, Barratt Homes and David Wilson Homes. The first residents began to move into their homes in August 2012. A total of 1000 homes had been completed by early 2021.
The development is between Hauxton Road and Grantchester Road, close to the village centre of Trumpington. See map (Parish Map in The Trumpet ).
The Trumpington Residents' Association has worked with the City Council and the developers since the site was proposed for housing in 2004.
There are also two local groups: Trumpington Meadows Community and Trumpington Meadows Delivery and Action Group .
The development is partly in the City Council (Trumpington ward) and partly in the District Council (South Trumpington Parish, formed in 2017).
For information about planning, construction and community development see: