Opening of Skanska's Seven Acres development, Clay Farm. Photo: Andrew Roberts, 15 September 2012.
This is one of a series of pages about Clay Farm .
Skanska wa s responsible for the southernmost area of the Clay Farm/Showground development, land south of Addenbrooke's Road , market ed as Seven Acres . It include d 128 homes designed by Formation Architects . The application was approved in October 2011. The area was part of the Cambridge Green Belt until 2006 and farmland until 2007. Addenbrooke's Road was constructed between 2007 and 2010 , before the start of house building .
Looking across the Showground fields towards the railway and Nine Wells, with the Seven Acres area to the right as far as the poplar tree. Photo: Andrew Roberts, 2 November 2007.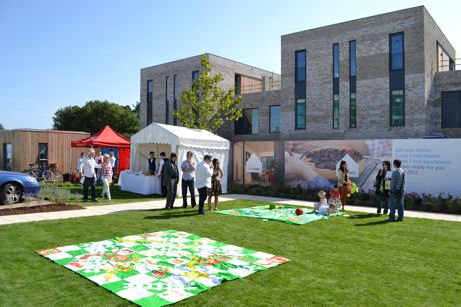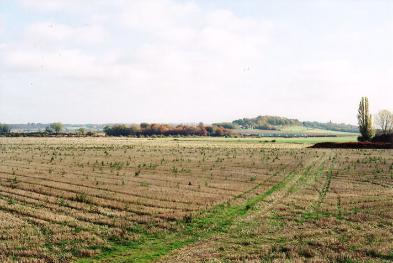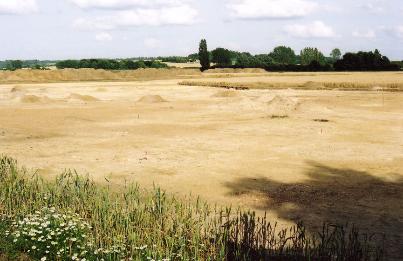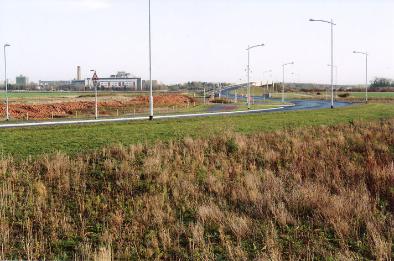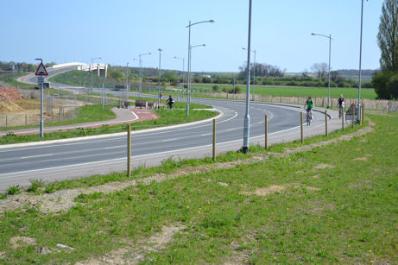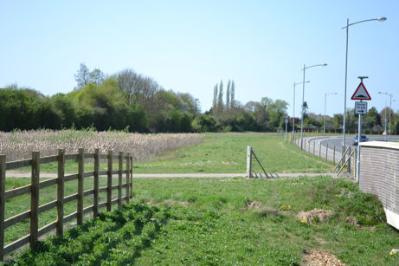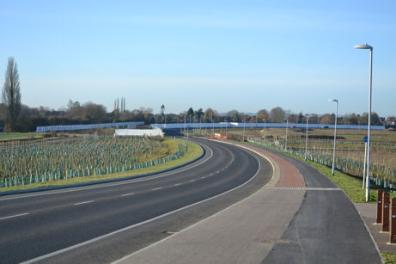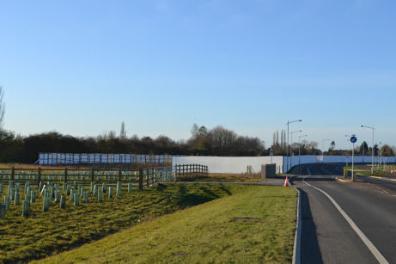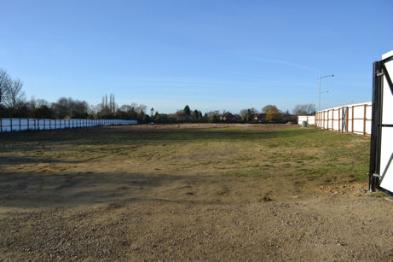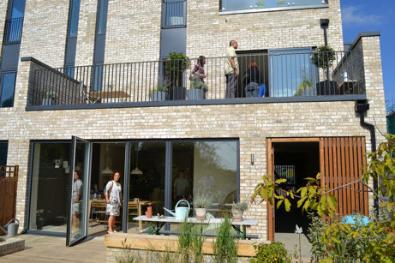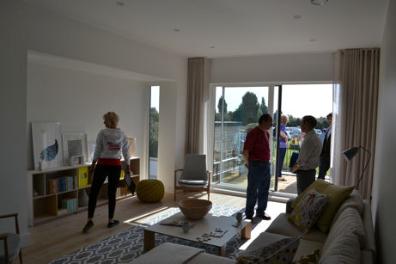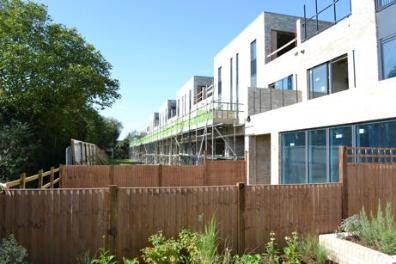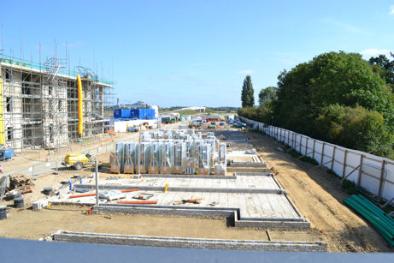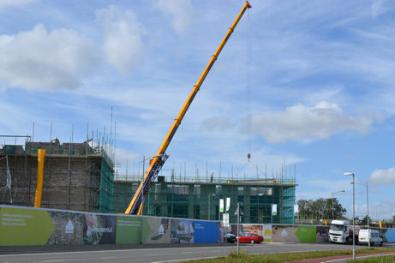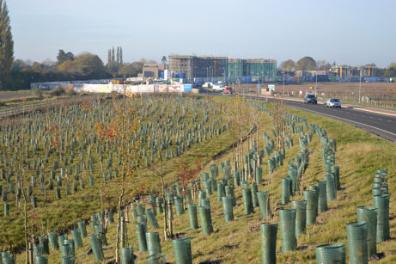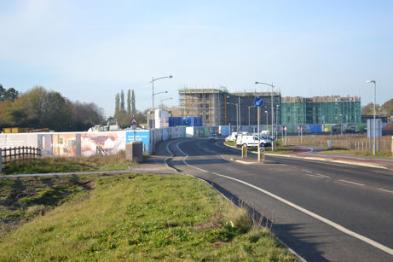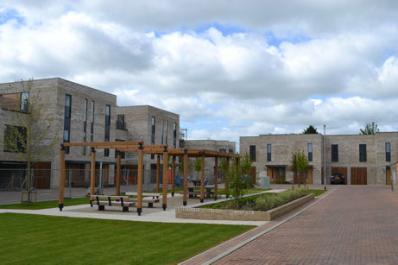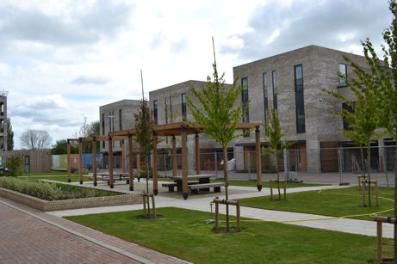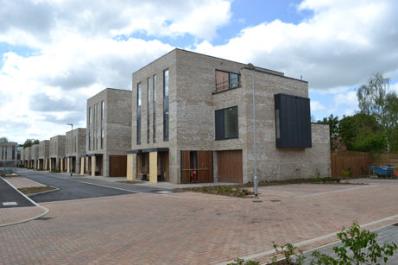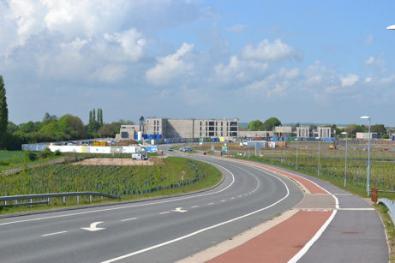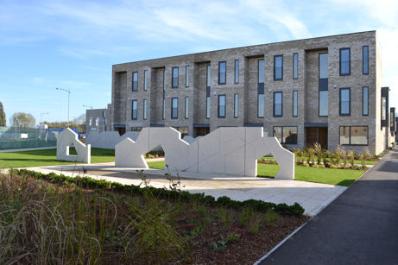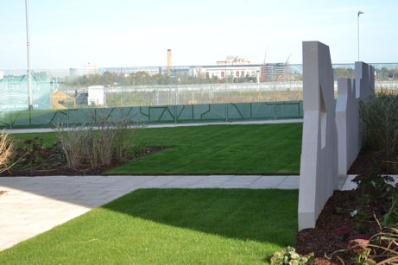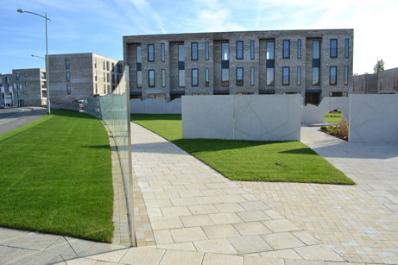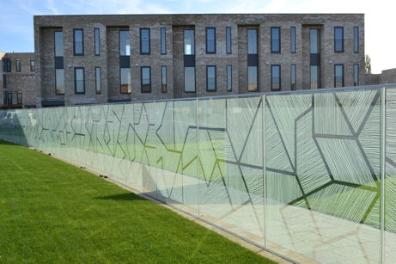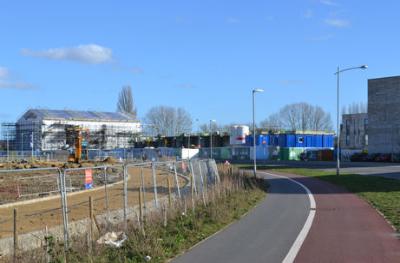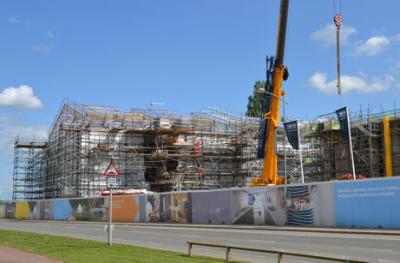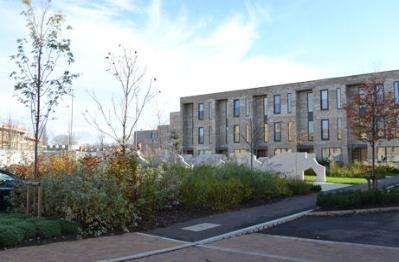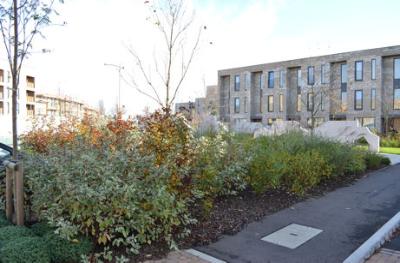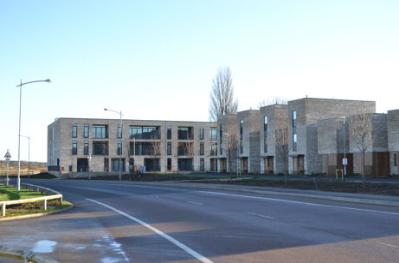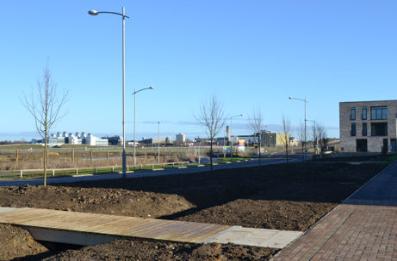 Looking across Addenbrooke's Road to the hospital, with Raeburn House. Photo: Andrew Roberts, 24 December 2014.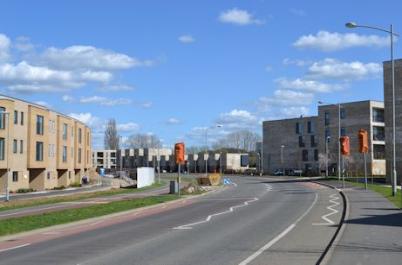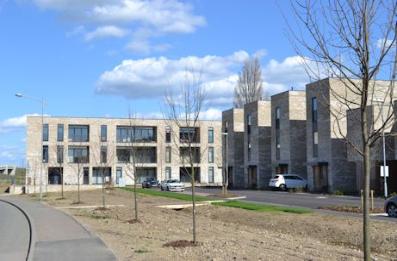 Lapwing Avenue and Raeburn House, Addenbrooke's Road. Photo: Andrew Roberts, 11 April 2015.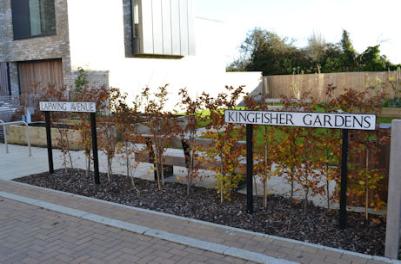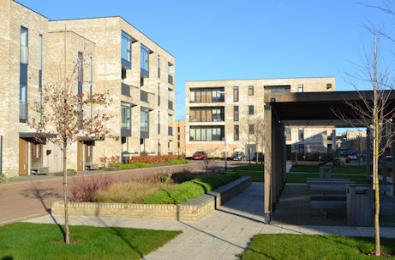 Kingfisher Gardens. Photo: Andrew Roberts, 20 November 2015.