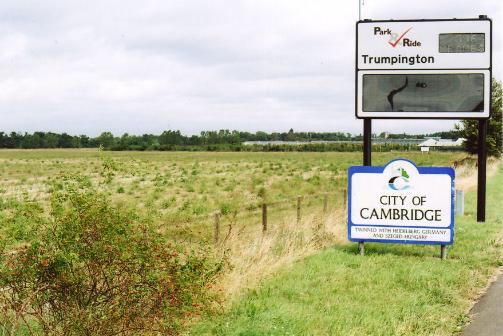 The Trumpington Meadows development area was farmland until the 1940s. The site is perhaps best known as the home of the Plant Breeding Institute (PBI), which took over Anstey Hall Farm in 1950, and was itself taken over by Monsanto.
This is one of a series of pages about Trumpington Meadows .
The Trumpington Meadows site, looking across the former Plant Breeding Institute (PBI)/Monsanto fields towards the Park & Ride site. Photo: Andrew Roberts, September 2007.