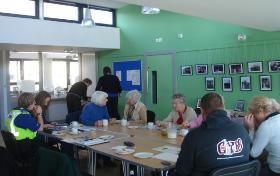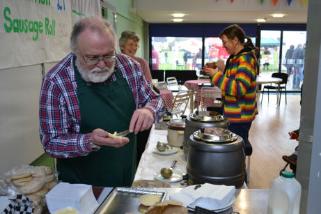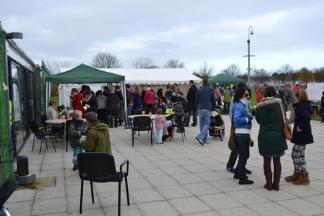 Trumpington Pavilion includes an attractive Hall:
rectangular area, 7.2 m. x 10.0 m.
high central space with clerestory windows for light and ventilation
good natural light
outlook onto playing fields
quiet surroundings

access through foyer with automatic doors

adjacent to kitchen with serving area

adjacent to toilets, including disabled toilet

hearing induction loop
staff-operated sliding patio doors
48 stacking chairs, with and without arms
4 baby high chairs
rectangular tables, 1220 x 685 mm.
round tables, 1200 mm.
various layout options
Some of the tables chairs and tables can be used on the patio, with the patio doors open to give an extended area.
Facilities include wi-fi, digital projector, blinds.
See Facilities for general information.