Trumpington Pavilion:
history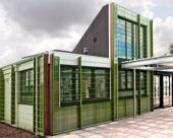 Trumpington Pavilion was
originally
built
in the early 1950's as a sports pavilion to provide changing rooms and refreshments for teams playing on the King George V Playing Field. The original building was about half the size of the new main building, including a small hall and changing rooms
The
Trumpington Tornadoes
football team was one of the major users of the Pavilion from the 1970s to the early 2000s .
The old Pavilion gradually declined and had been out of use for some years. It was
renovated
in 2009 by Cambridge City Council, working with the Trumpington Residents' Association.
The building work involved almost completely replacing the original building, adding a new changing room block and paving the surrounding area. The Residents' Association took over the administration of the new building in 2009.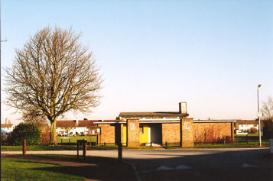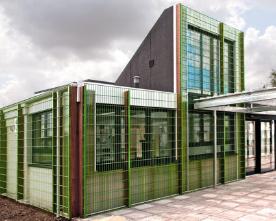 Trumpington Pavilion
King George V Playing Field, Paget Road
Trumpington
Cambridge CB2 9JF
Pavilion Manager
tel.: 01223 847433 (mornings)
email: Trumpington Pavilion