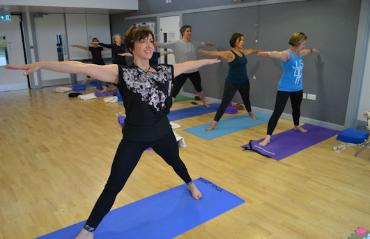 See below for regular bookings. For more information, please contact the organiser. If you are interested in setting up a new group, please email the Manager or Assistant Manager. There is also current information on our Facebook page.
Monday, 9.30-11.00 am: Iyengar Yoga (Eight Yoga)
With Diane Bamber, Eight Yoga.
Improvers' class for those with Iyengar yoga experience. Fees: £13 per class for courses, £16 drop-in, concessions available please ask. For bookings and enquiries, email Diane, see the Eight Yoga website or phone 07545 115390.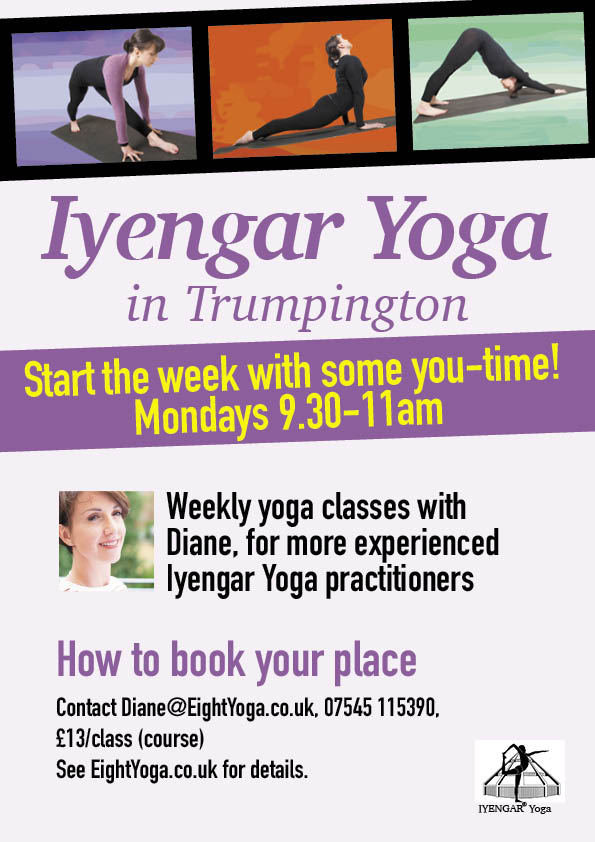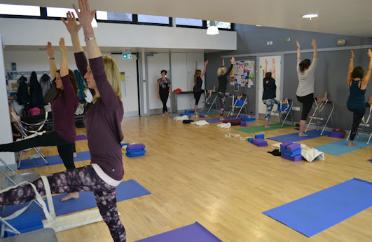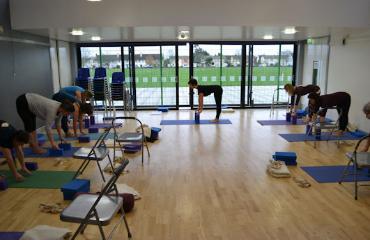 Monday, 11:40 am – 12:40 pm and 12:55-1:55 pm: Pilates (Forever Active)

These Pilates sessions are great for improving core strength and flexibility. The Pilates sessions are run by Forever Active who provide activities across the County for people over 50 or those returning to
exercise. For more information, please contact the instructor, Ines Byrne, on 07432 480105.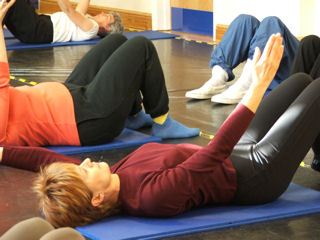 Monday, 2:30 – 3:30 pm: TaiChi (Forever Active)
Activity group.
Monday, 7:00-9:00 pm, Trumpington Stitchers
See Trumpington Stitchers for details.
Tuesday,10:00 am – 12 noon, 6 weeks from 13 September: Family Food, For Less!
Try our interactive healthy eating for families course! Join us for 6 fun packed sessions aimed at educating and supporting families with young children who are interested in healthy meal ideas for the whole family on a budget. Each session will include fun games and activities for the children, lots of helpful resources and simple recipes for parents, plus a cooking session where you can make a family meal to take home. The course is run by a qualified nutritionist and gives families the opportunity to get expert advice about nutrition and healthy lifestyles. Free course, for one adult and up to two pre-school age children aged 2- 4 years. Please book through this link.
Tuesday, 7:00-8:15 pm: Vedanta Wellness Yoga
Activity group.
Wednesday, 10:30 am to 12:00 noon (second week in the month): VIPs (Very Important Pensioners) sessions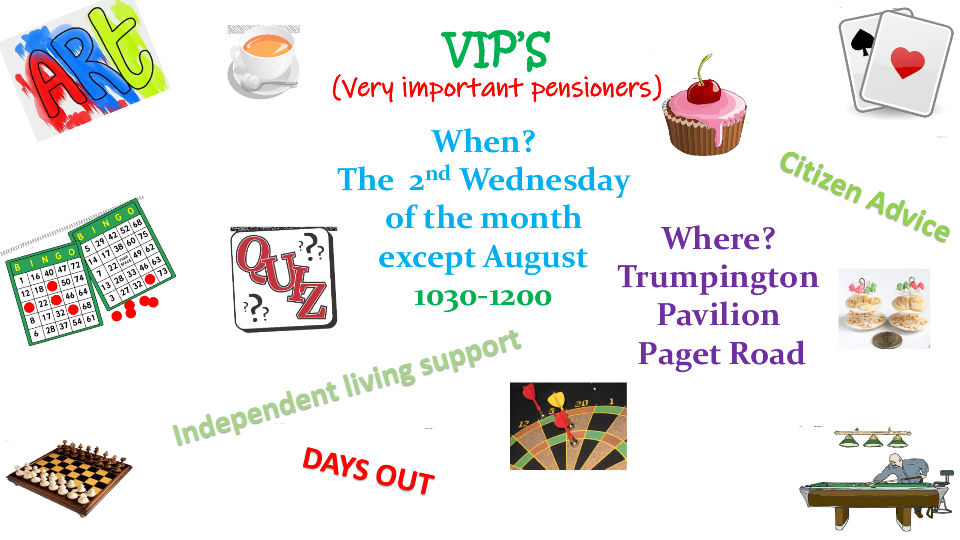 Monthly sessions for local pensioners, arranged by Trumpington Pavilion staff. For information, contact: pavilion@trumpingtonresidentsassociation.org
Wednesday, 10:00 am – 12 noon (third week in month): Memory Cafe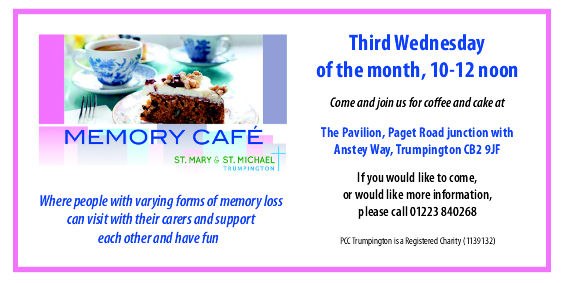 Community Memory Café, organised by the Parish Church.
Wednesdays, 9:30 am – 12 noon (selected weeks, November – March), Trumpington Warm Space
Trumpington Pavilion is open as a 'Warm Space' (Warm Hub) on selected Wednesday mornings from November to March.
Next dates: 7 and 28 December.
This is a joint initiative between the Trumpington Residents' Association, Trumpington Parish Church and Christ Church Trumpington. Open from 9:30 am to 12 noon on Wednesday mornings on the following dates: 2, 23 and 30 November; 7 and 28 December; 4 and 25 January; 1 and 22 February; and 1, 22 and 29 March. During the Warm Space sessions, local residents of all ages are welcome to come to the Pavilion and relax in a warm space. The two churches plus the TRA will have volunteers on hand to organise the space and help provide residents with warmth, coffee, tea, biscuits, a chat, browse some recent newspapers and magazines, board games, table work space, wi-fi, etc. The project is supported by a Cambridge City Council Warm Spaces/Community Solutions Grant.

Wednesday, 7:00-8:00 pm, JDs Dance Classes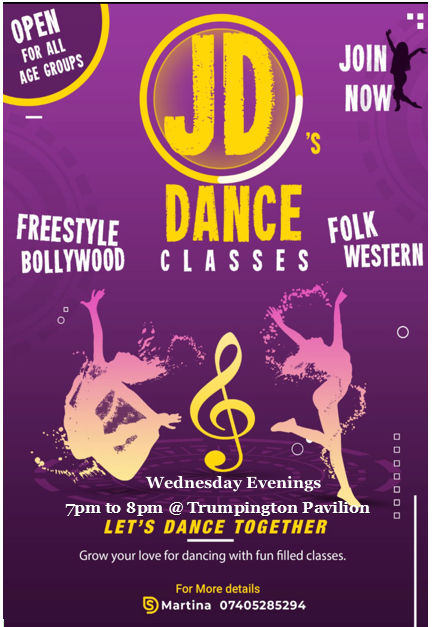 Dance classes including Bollywood, Freestyle, Folk and Western. Contact Martina, 07405285294.
Thursday, 10:00-11:30 am: Wiggles and Giggles Baby and Toddler Group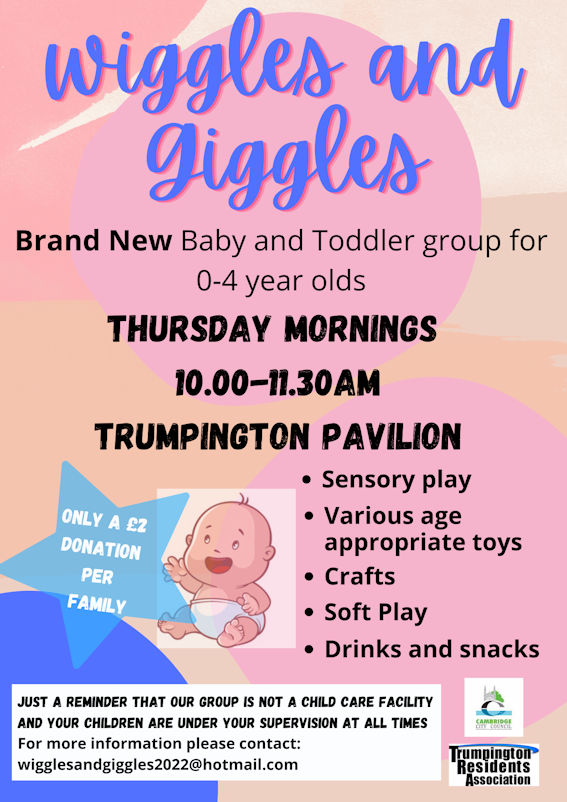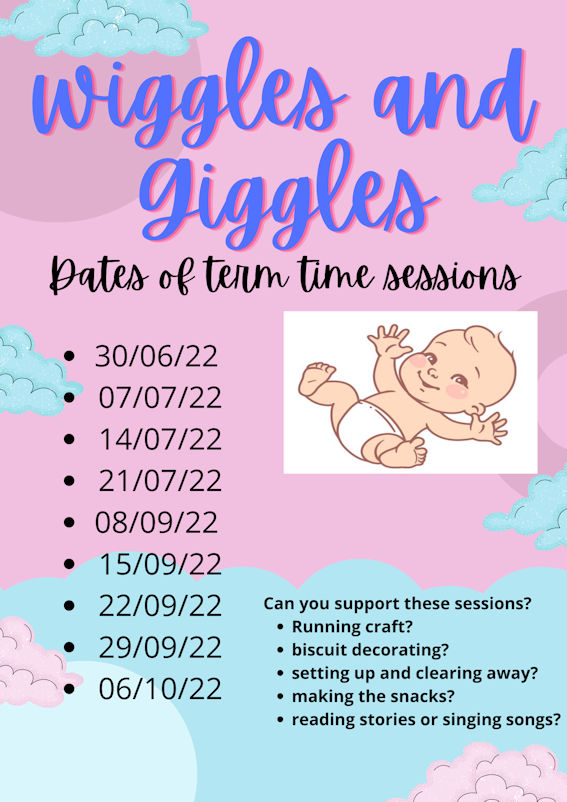 Wiggles and Giggles Group for babies and toddlers from 0-4 year old. Sessions on Thursday mornings from 10 am, in July and from 8 September. For information, contact: wigglesandgiggles2022@hotmail.com
Thursday, 4:00-5:30 pm and 6:00-8:00 pm: Romsey Mill Youth Group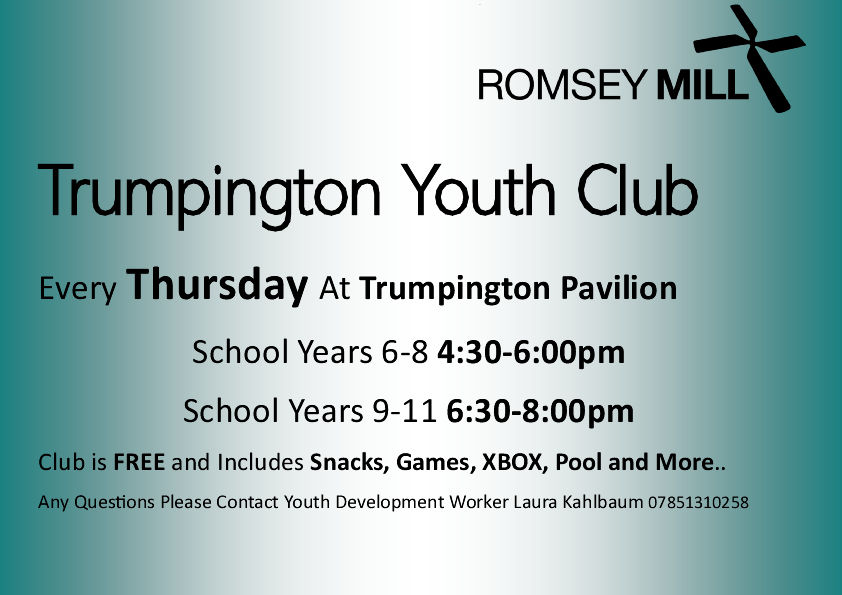 Romsey Mill Youth Group, Secondary School years 6-8 and 9-11. Contact Laura Kahlbaum for information, 07851310258.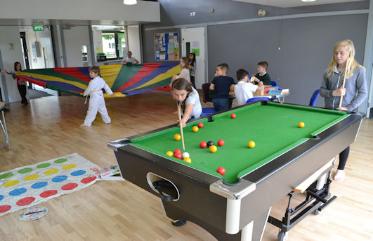 Friday, 12:00-2:00 pm: Trumpington Food Hub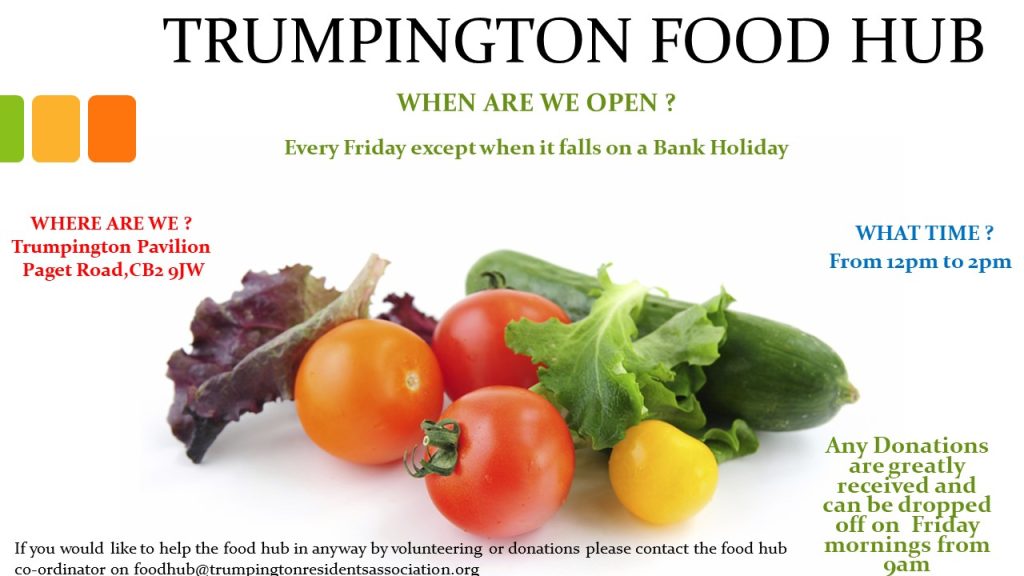 Trumpington Food Hub is open on Fridays from 12 noon to 2 pm, at Trumpington Pavilion. We focus on the provision of donated fruit, vegetables and bread, with support from Cambridge Sustainable Food. If you can help with donations or as a volunteer, please contact: foodhub@trumpingtonresidentsassociation.org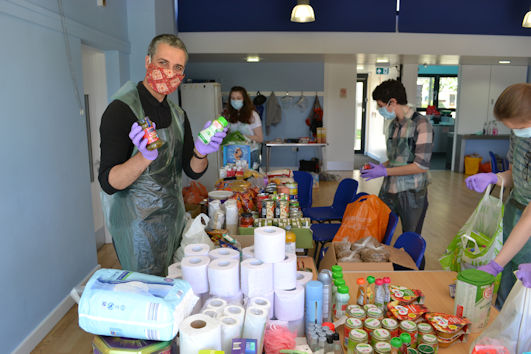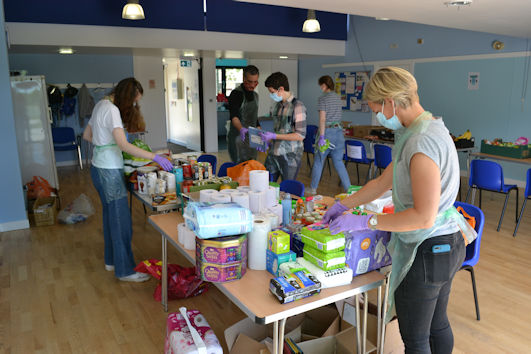 Friday, pm: Romsey Mill Youth Group
Romsey Mill Youth Group, one-to-one sessions. Contact Laura Kahlbaum, 07851310258.
Friday, 7:00-8:00 pm: Balkan Dance
Activity group.