The renovation and extension of the Pavilion was commissioned by Cambridge City Council (Ken Hay, Head of Community Development), with 5th Studio as the architects (Oliver Smith) and SDC as the builders (Wray Booth). The changing rooms were provided by Thurston Group .
The original building has been doubled in size to include a hall, youth room, kitchen, office, toilets and foyer. A new block of changing rooms has been added alongside the extended building, linked to the Pavilion by a paved patio. There are two team rooms and an officials' room, all with good access at ground level. Both buildings are clad in a mesh framework with decorated backing panels. The work was completed in July 2009. This page has general images of the renovation, while the changing rooms page has images about the delivery of those rooms.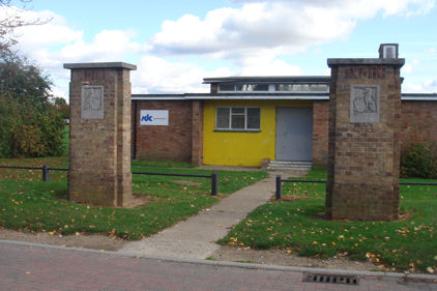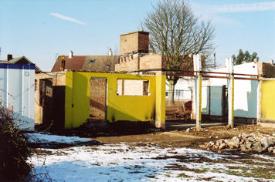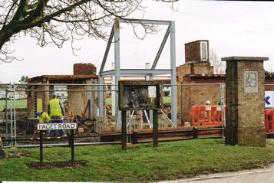 Work underway on the renovation: demolition followed by new steelwork being erected. Photos: Andrew Roberts, February 2009.
"5th Studio is an award-winning design practice based in the UK. Our work spans across the fields of design, architecture, urbanism and landscape. We work in a studio setting that allows us to collaborate across these disciplines with a crack team of designers. 5th Studio is a radical, innovative, can-do organisation ready to take on any challenge. We regard design as a catalyst for change. We think big, while our work is grounded in the particular conditions of each project and site."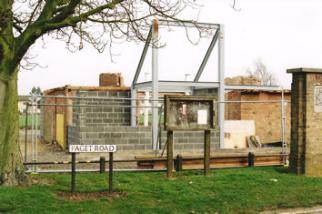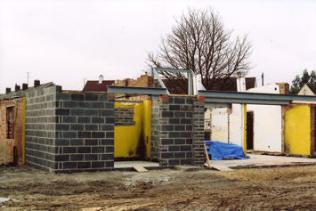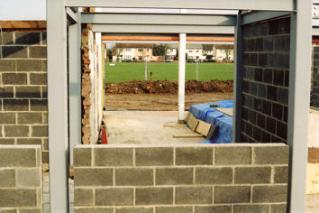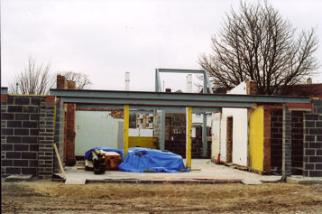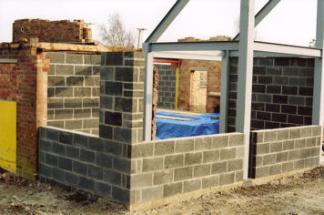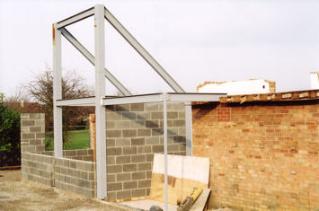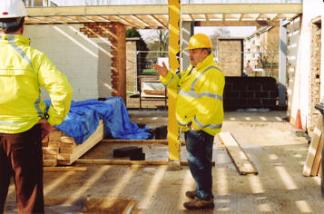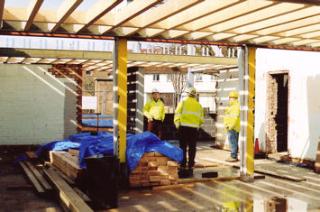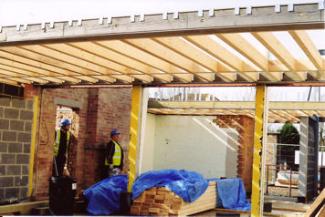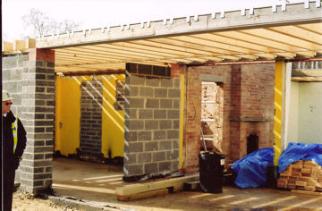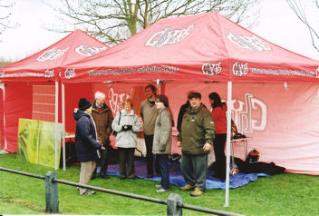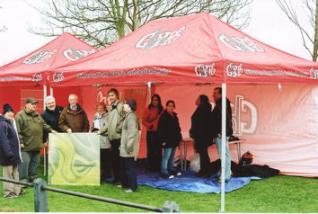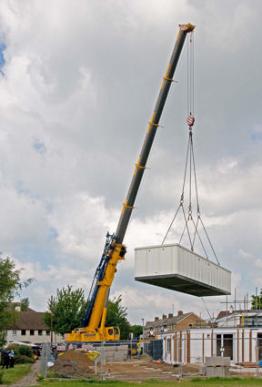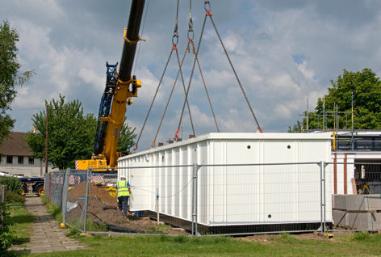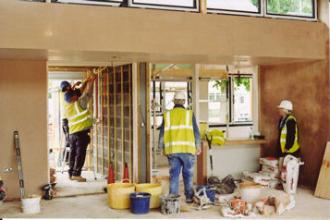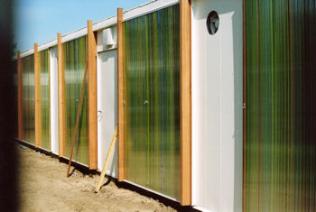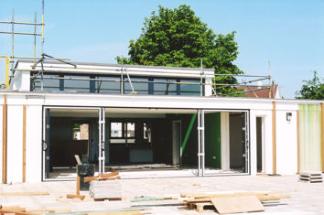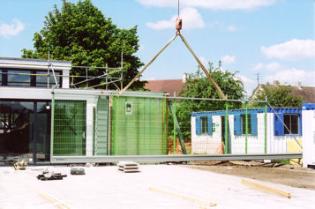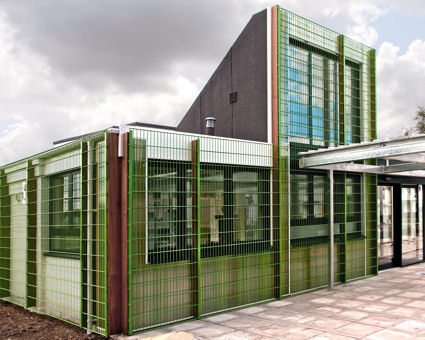 Trumpington Pavilion:
renovation work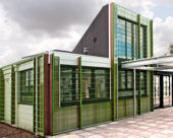 Trumpington Pavilion
King George V Playing Field, Paget Road
Trumpington
Cambridge CB2 9JF
Pavilion Manager
tel.: 01223 847433 (mornings)
email: Trumpington Pavilion